Gir cow ghee to reduce dark circles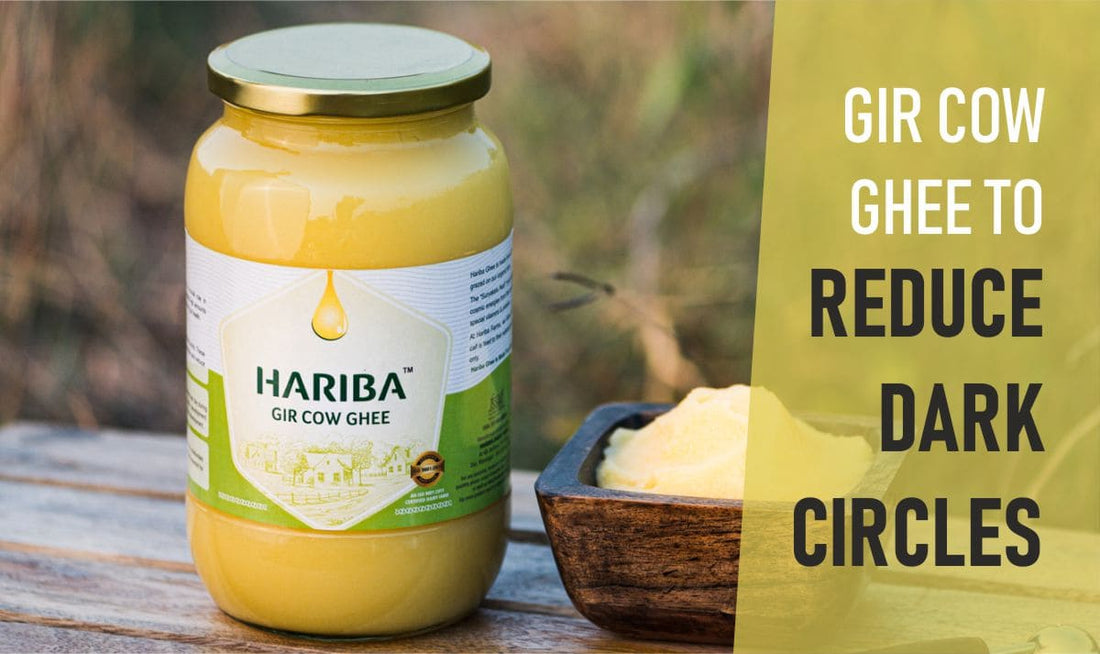 Do you have Dark Circles?
Did you know that Gir Cow Ghee helps in reducing dark circles?
Try these steps and let us know your experience
How to use –
Ghee can be massaged with your fingertips slowly under your eyes with light hands. Circular motions will relax your eye muscles and leave them the whole night.
Wash it off with cold water in the morning.
If you repeat this process for a week you will see visible results.
Hariba Gir Cow Ghee is 100% authentic and made in the purest form from A2 milk of Gir Cows.
Watch our Documentary of the Journey towards "Hariba Farm" and Hariba Pure Ghee on⁠ –