Gir cow ghee for dehydrated skin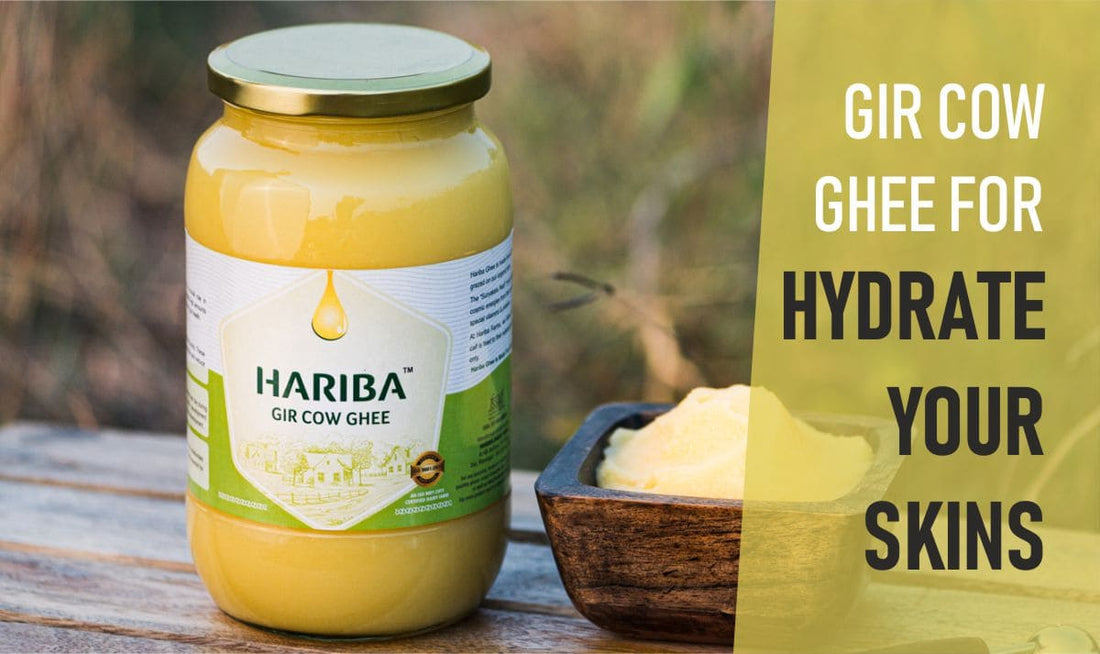 Is your skin very dry?
Are you looking for something that can hydrate your skin and make it soft and glowy?
Try this simple recipe of a face pack and let us know your experience
How to use –
Mix ghee in sandalwood powder and turmeric powder to make a paste. You can also add milk to this paste.
Keep it for 20 minutes and wash it with lukewarm water. This face pack keeps your skin hydrated, fights dullness and roughness.
Hariba Gir Cow Ghee is 100% authentic and made in the purest form from A2 milk of Gir Cows.
Watch our Documentary of the Journey towards "Hariba Farm" and Hariba Pure Ghee on⁠ –