We are having local Gir breed cows with us. Which are world-famous for their peaceful nature and providing healthy milk and high vitamins A2.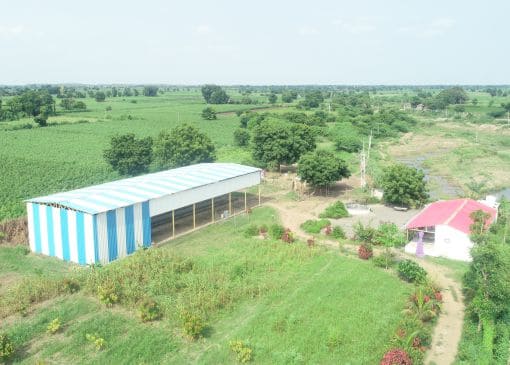 Our Dairy Farm : Gir Gaushala
Hariba Dairy Farm is spread across more than 2.5 acres, It is situated at Budhana Village, near Palitana in a lush green kathiyawad region of Gujarat. The dry climate makes it an ideal location. An airy and spacious construction which can house more than 150 Cows.
Open grazing field and shelters made of natural material like clay and cow dungs.
Melodious flute music to please cows.
Quarantine area to treat unwell and ill cows. The treatment comprises of 100% ayurvedic and natural therapies.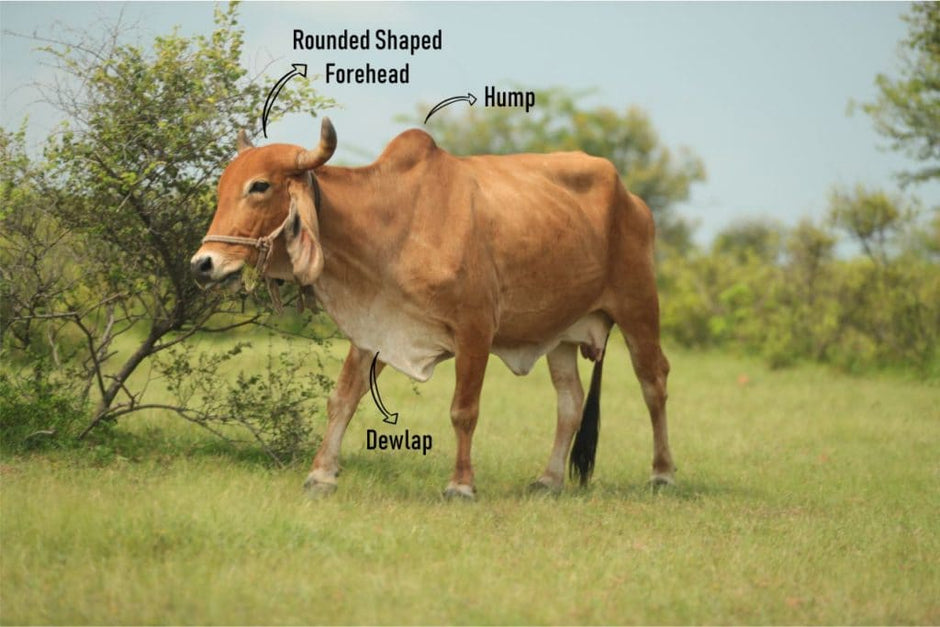 Our Majestic Gir Cow
The Gir cows have originated in southwest India in the state of Gujarat. The breed is also known as "Bhodali", "Desan", "Gujarati", "Kathiawari" and "Surati".
They are distinctive in appearance, typically having a rounded and domed forehead (being the only ultra convex breed in the world), long pendulous ears and horns which spiral out and back.
Indian humped cows have Suryaketu Nadi(vein) passing through the hump which absorbs all cosmic energies from the sun and the moon.
The solar rays produce gold salts in their blood and are present in the products produced, thus giving its golden colour. They possess dewlap (a prominent specific fold of skin hanging below the neck).
This dewlap gives immunity power to cow and cow products. Each ingredient produces remarkable benefits to the health of all living beings and an immunity booster.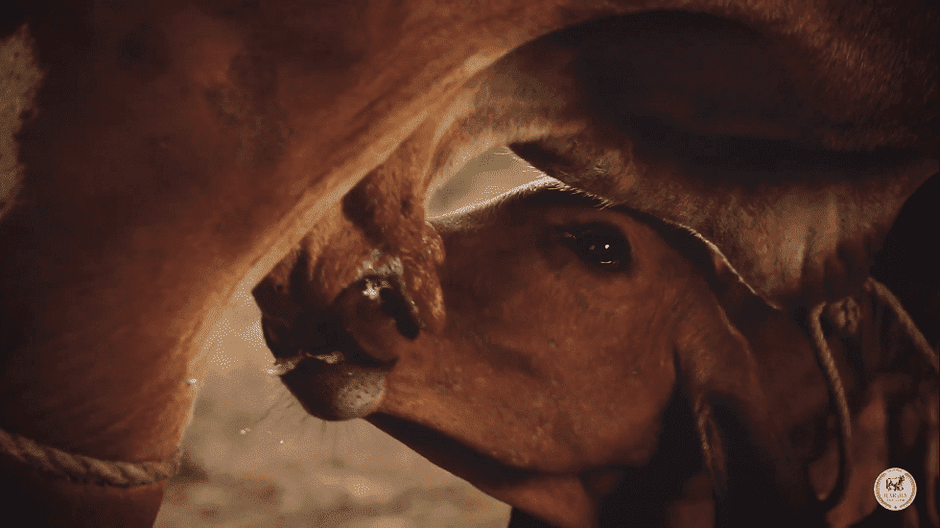 We Practise Dohan
We run on the philosophy that Calves should get their rightful share of the cow's milk first.
We strictly adhere to the ancient Bharatiya Vedic tradition of 'DOHAN', wherein the calf is free to feed to his or her satisfaction from the two anchals, and the remaining two anchals are used to obtain milk for others.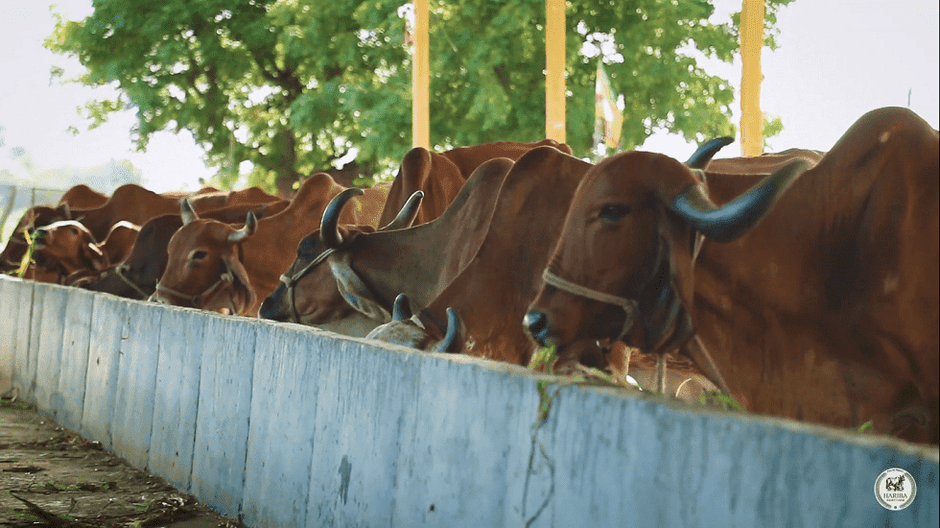 Diet of Our Cows
The cows are feed with green grass and leys in a scheduled diet. The diet comprises of various grasslike corn, millets, mung grains, ground nut crushing and other green grasses.
Nutritious cattle feed comprising of Cotton seeds, coconut and corn are also provided to cows.
We also provide several types of Ayurvedic nutritional supplements once or twice a week so they are being healthier and get healthy milk.
We also provide iodized salt and neem leaves to cows so they can consume as per their need.